Delicate nude colour meets sexy fake leather skirt in khaki // The perfect outfit for spring // Fashion Blog Berlin
Last year I did it already. I've shown you HERE a beautiful spring fashion look. All these beautiful cherry blossoms melt my heart! For me they are the true herald of spring! :") What is yours? Well today is a day for a brand new FASHION FRIDAY so here we go:
Well, at my today's fashion look I'm wearing a delicate blouse which builts a great harmonic image with all these powder coloured cherry blossoms. Especially the amazing lace part is my personal highlight! You know, I love everything with lace! 🙂 The great fake leather skirt in khaki forms a great contrast to the sweet blouse because it's very rough, sexy and anything but gentle. The asymmetry looks super cool, interesting and also these raffles are the reason why this beautiful skirt is still my favourite one! I've shown you at THIS outfit post – which we shoot in Hamburg – how this skirt looks in a very elegant fashion look. To underline the feminine site I'm wearing beautiful pearl bracelets and the matching earrings from Kranz Ziegler.
At this point I want to say thank you to all my beloved readers! Your comments, kind words, yes your whole feedback is just awesome! Especially at long posts you don't mind to read everything and to write long comments back – tha'ts always a very big pleasure for me! Every single post is full of blood, sweat and tears. :") I'm looking forward every single comment and honest opinion! I have to thank you a thousend times! Thank you very much for your amazing support! ♥♥♥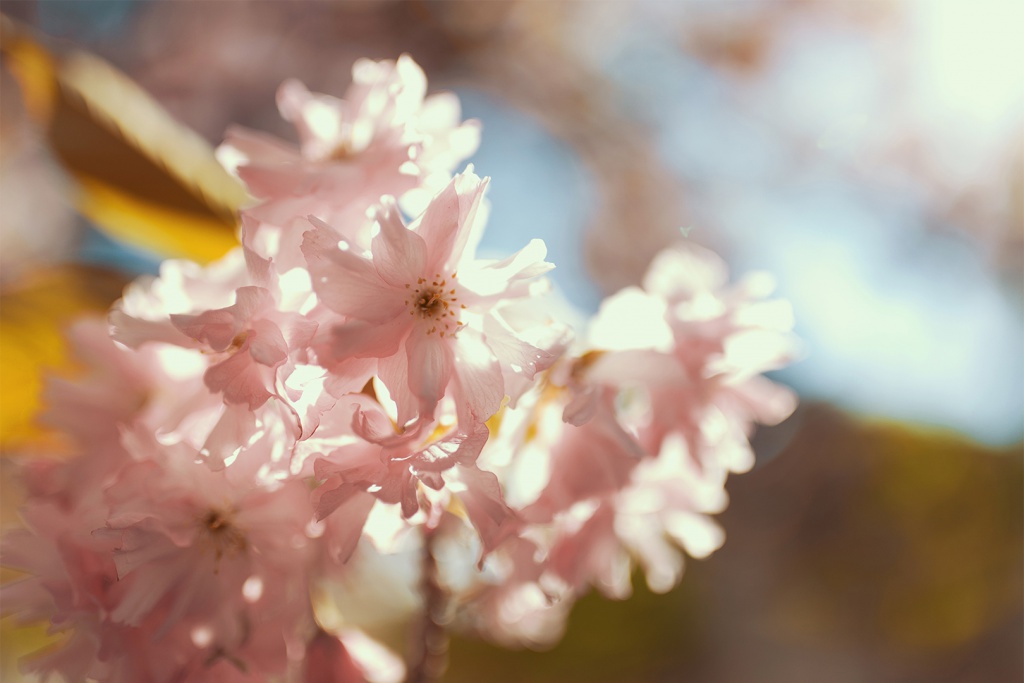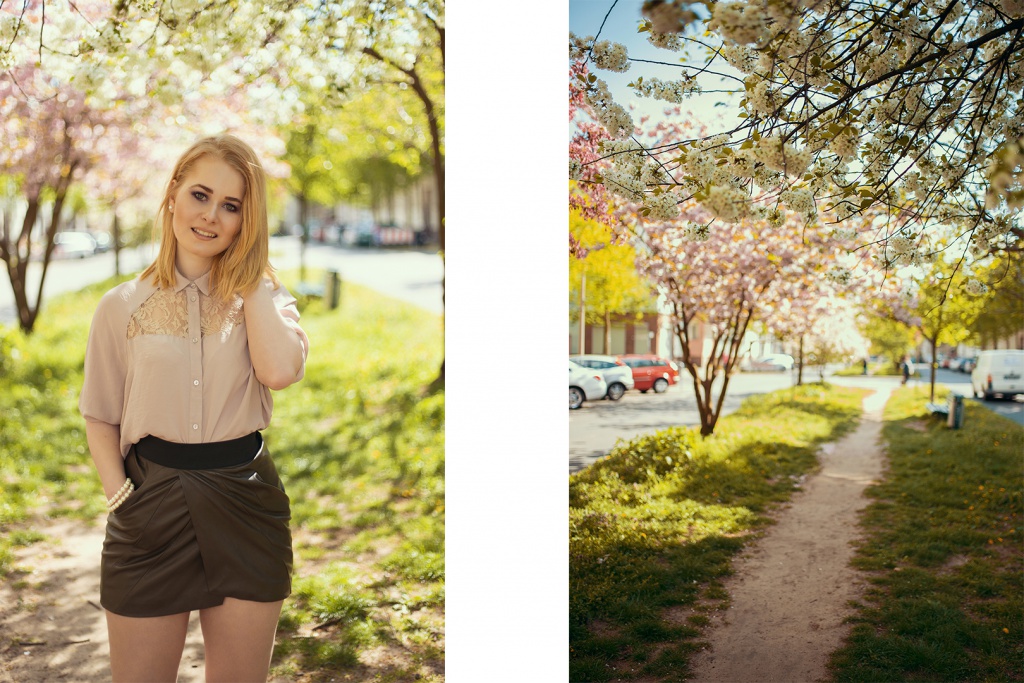 How do you like this look? And what's your harbinger of spring?
XX and a wonderful weekend wishes you Christina Key ♥